Welcome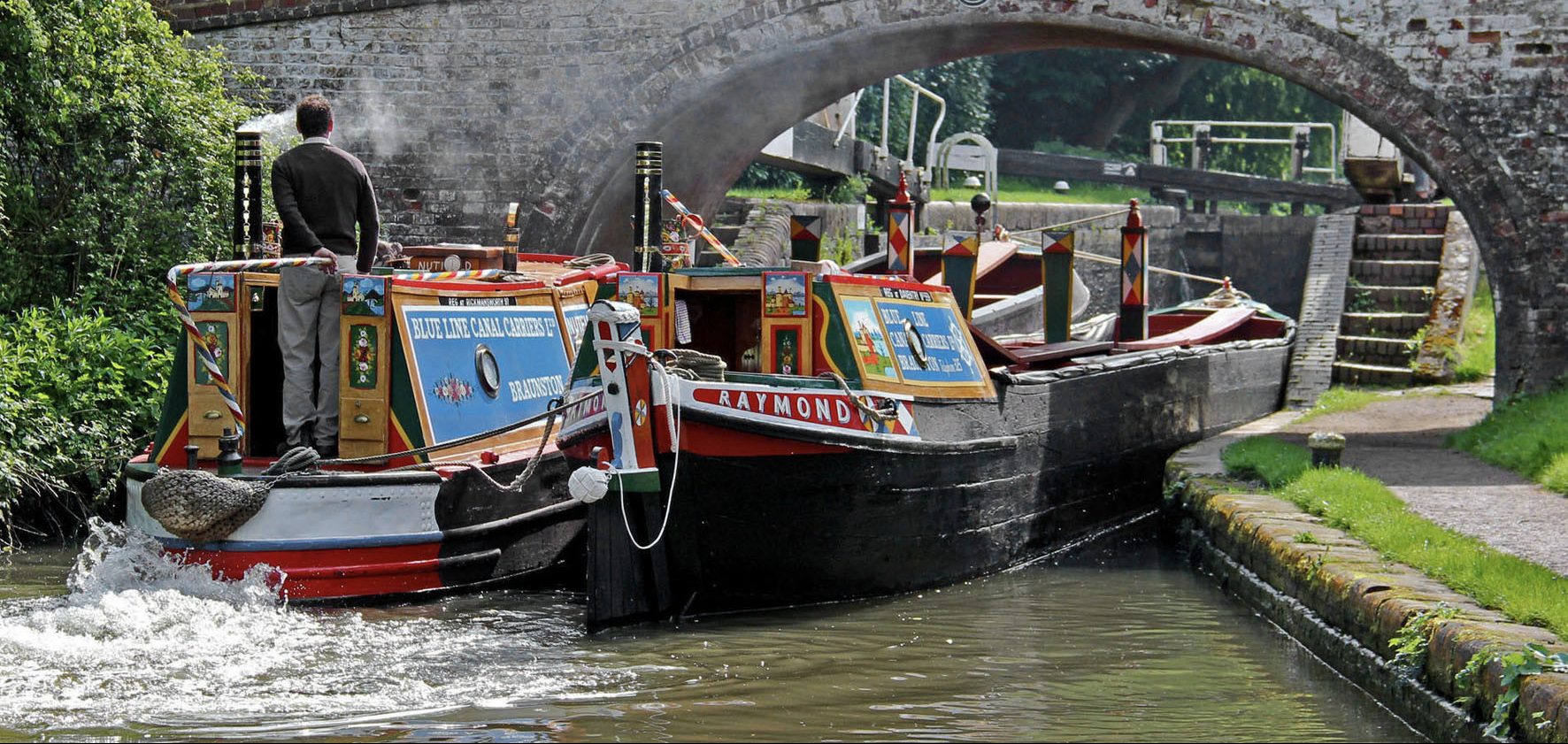 Photo by David Pond. Click to enlarge.
---
Here are opportunities to visit Raymond and Nutfield at public events. We'll add more events for September and October as soon as they are confirmed.

For details about getting involved in boat movements and work parties (maintaining the boats) see Events & Activities 2023
---
The Friends of Raymond was established as a charity on 1st September 1996, to save Raymond from being lost forever. Raymond, the last wooden working narrow boat, was launched at Braunston on 11th June 1958 and, through the determination of the first Friends, she was rebuilt and returned to Braunston on 3rd July 2000.
In July 2003 we acquired the motorboat Nutfield, and reunited the pair that, between 1968 and 1970, had worked together in the colours of Blue Line Canal Carriers Ltd, looking much as they do today,
By maintaining Nutfield & Raymond, presenting them to the public, and raising the money we need to do it, The Friends of Raymond is proud to play a part in keeping alive the sight, the sound, and the story of the working boats.
In a typical year, our volunteers contribute around 2,500 hours and, apart from the costs of running the boats and the charity, every penny we raise is spent on Nutfield & Raymond.
Please explore our website to find out more about the history of our boats and our charity, the work we do and ways you can support it, and how you can become a Friend and play a part in keeping history afloat.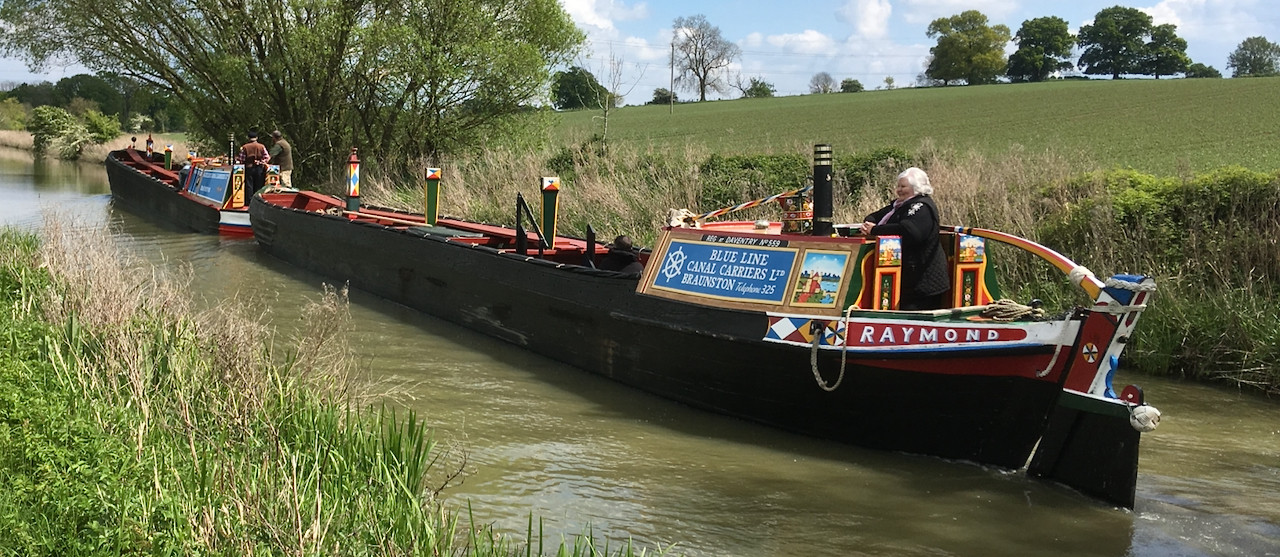 Click to enlarge
The Friends of Raymond
is a registered charity that preserves historic narrow boats Nutfield & Raymond
and promotes and presents them for the advancement of education.
Charity number 1059614
Registered address:
The Friends of Raymond
Braunston Marina
DAVENTRY
NN11 7JH