Raymond Cabin Work Update
The finished deck in the hatches and the stern cupboard, and one of the drain holes, both of which are now in place.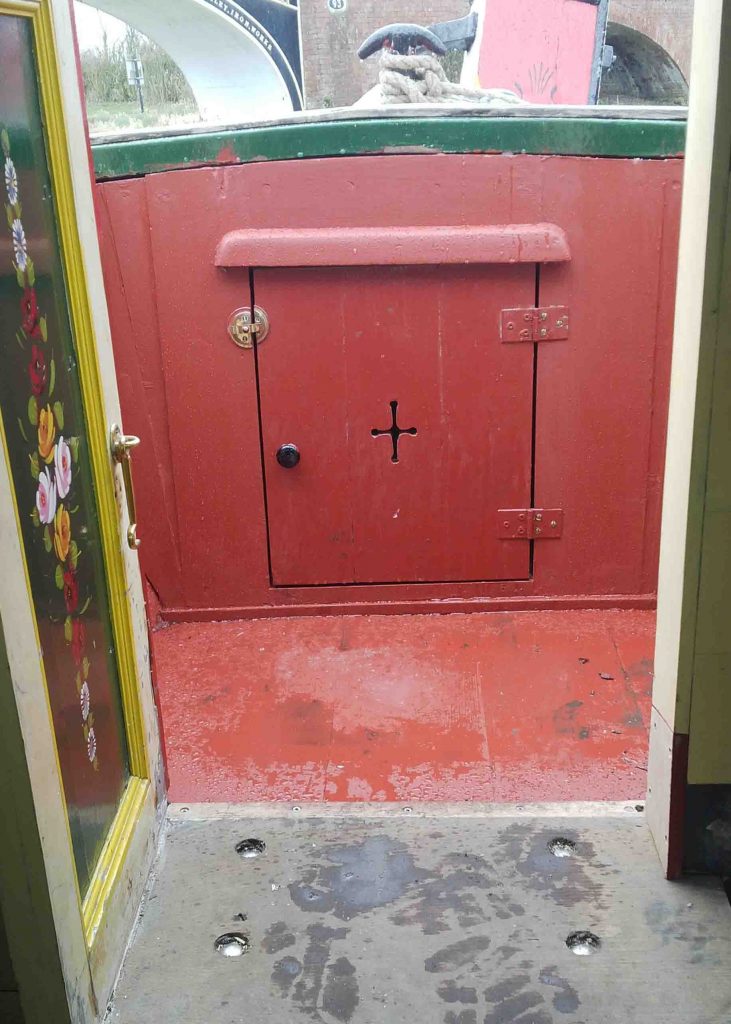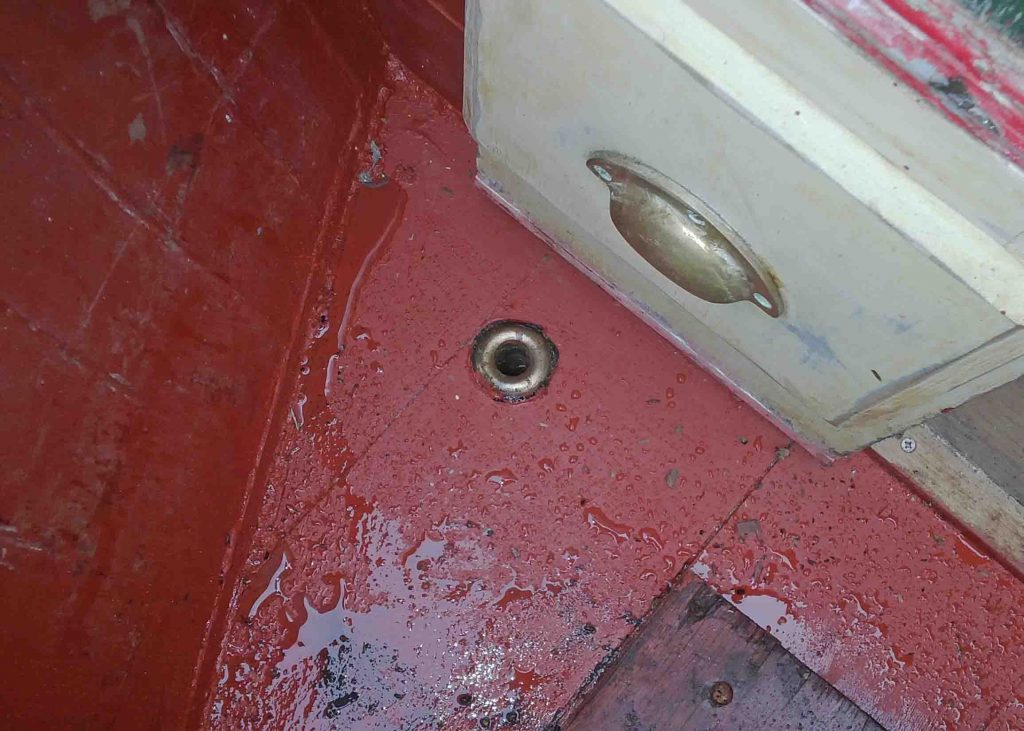 Pete has cleaned out and secured the drain pipes and we will be using a flexible drain-clearing rod to keep the pipes free from muck (if you have one in your garage not being used are you able to donate it to us?). Later in the summer when the boat is fully dried out, Pete would like to refit the dam to prevent water running back under the cabin floor but for the time being there's no water sloshing around under the floor as Graham went over on Friday and pumped it all out.
This picture shows the cabin floor with the new floorboards in place.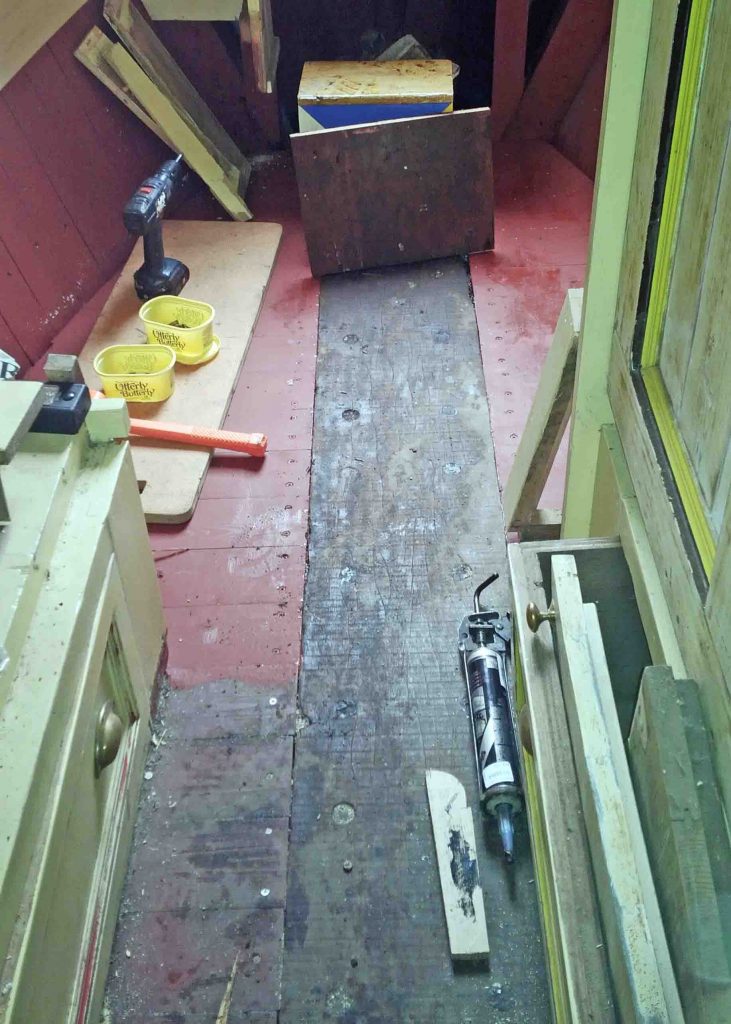 The following pictures shows the new sheering on the port side, the tongue and groove lining Pete Boyce has fixed to the sheering on the starboard side above where the side bed will go. At the top of the picture you can see he's left the Anser pin nut exposed so it can be retightened when necessary. He's done the same on the other side as well. Pete says that's how they were on nb Lucy, we can cover them with removable patches and scumble over them at a later date if required.
What a difference a day makes!
Pete has busted a gut in the last 24 hours to get as much finished. The pictures show the side bed and the shelf for the stove in place and also the new boards that Pete's fitted either side of the step. There is a view of the cabin from the hatches which shows the carcass of the table cupboard in place – the rotten bit that Pete was repairing is on the side below the stove shelf.
All that's left to be done next weekend is to get the shelves, doors and drawer in – which Pete assures me probably won't be entirely straightforward! Pete says there are few small "making good" jobs to do, like filling in some small gaps between the cupboard and the sheering. The final picture shows the tongue and groove lining on the port side above the stove shelf.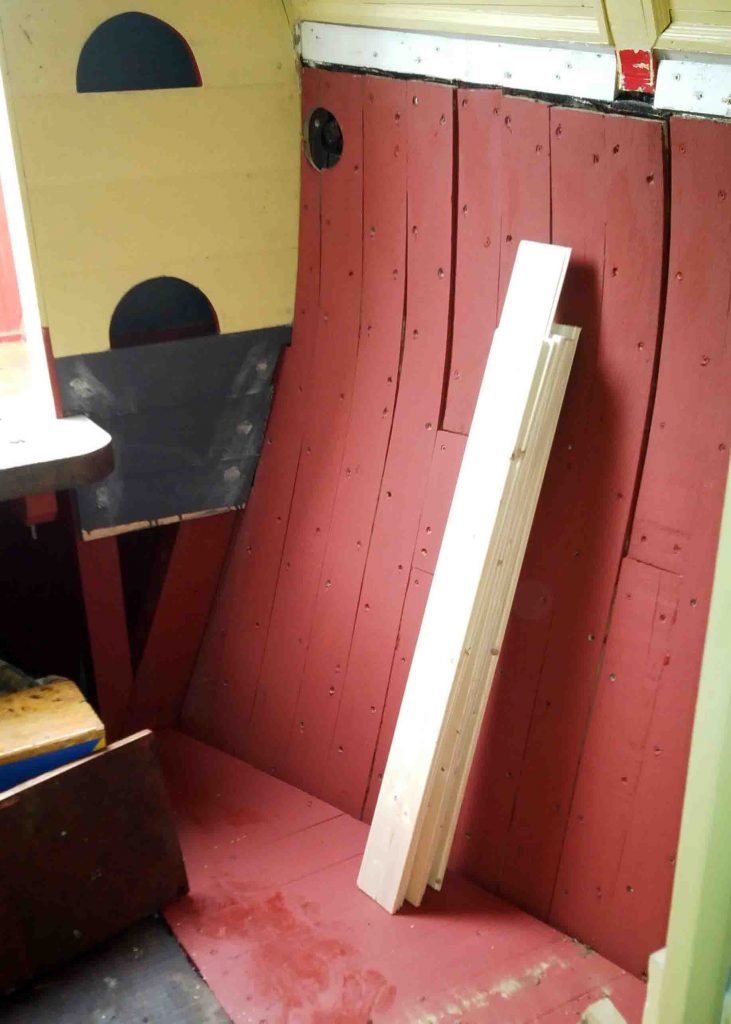 With the help of Pete's boat Rat, we moved Raymond down to the towpath by the marina entrance. Raymond will need to stay there until Thursday.