Raymond Latest News
Here is the latest report from our roving reporter Nick Lake:
Raymond is now in the wet dock at Braunston Marina. Peter Copeland managed to solve most of the jigsaw puzzle posed by the remaining bits of cupboard and shelving and, with a few modifications, got everything to fit. So Raymond's cabin has, at last, got a familiar look about it. I think Peter reckoned there are a couple of puzzle pieces missing and one bit left over. We'll consult with Pete Boyce on that when he's back.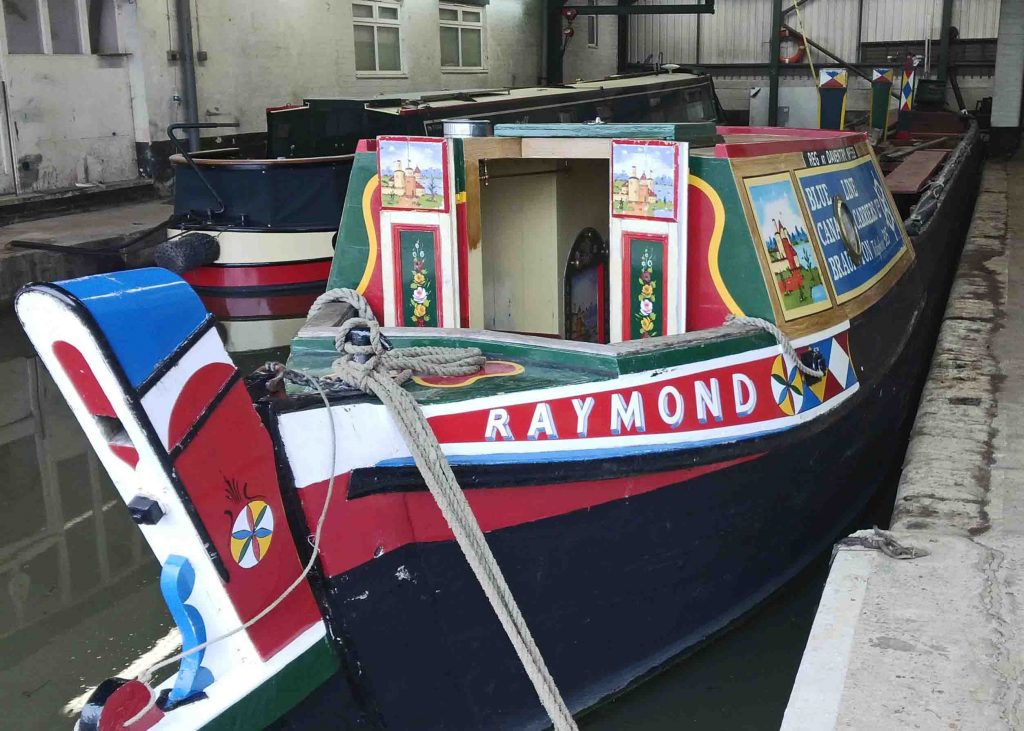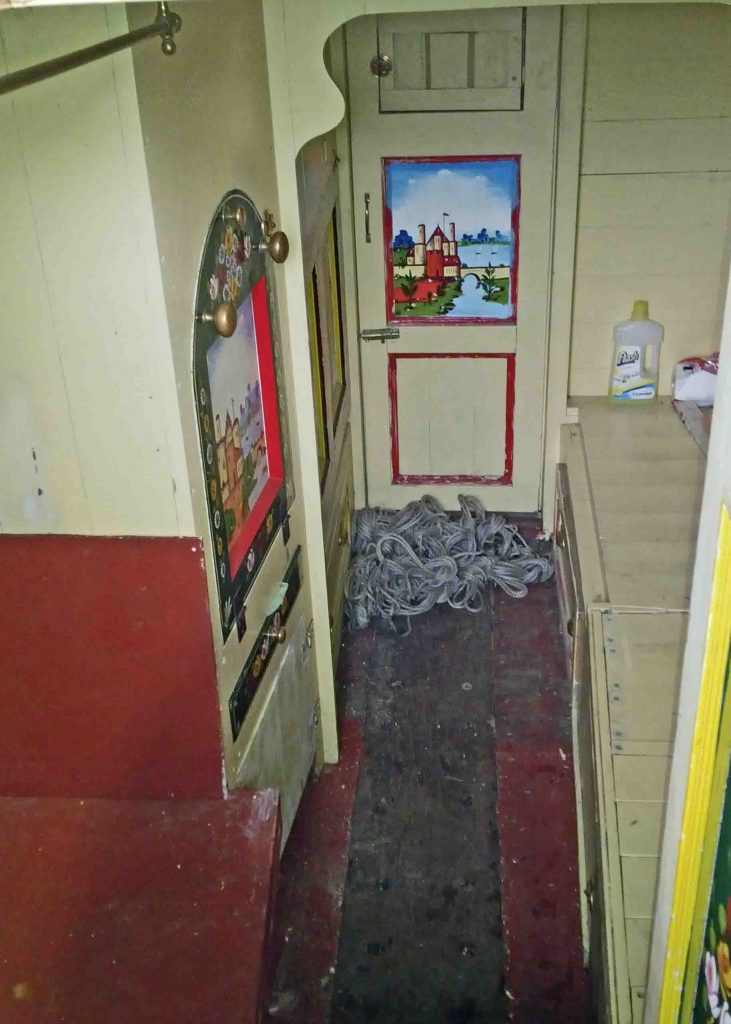 Nick S took the cloths etc off while Peter and I skived off to Gongoozler's for a sausage sandwich, and when we returned Raymond was back to normal – but we did bring Nick a cup of tea for his trouble!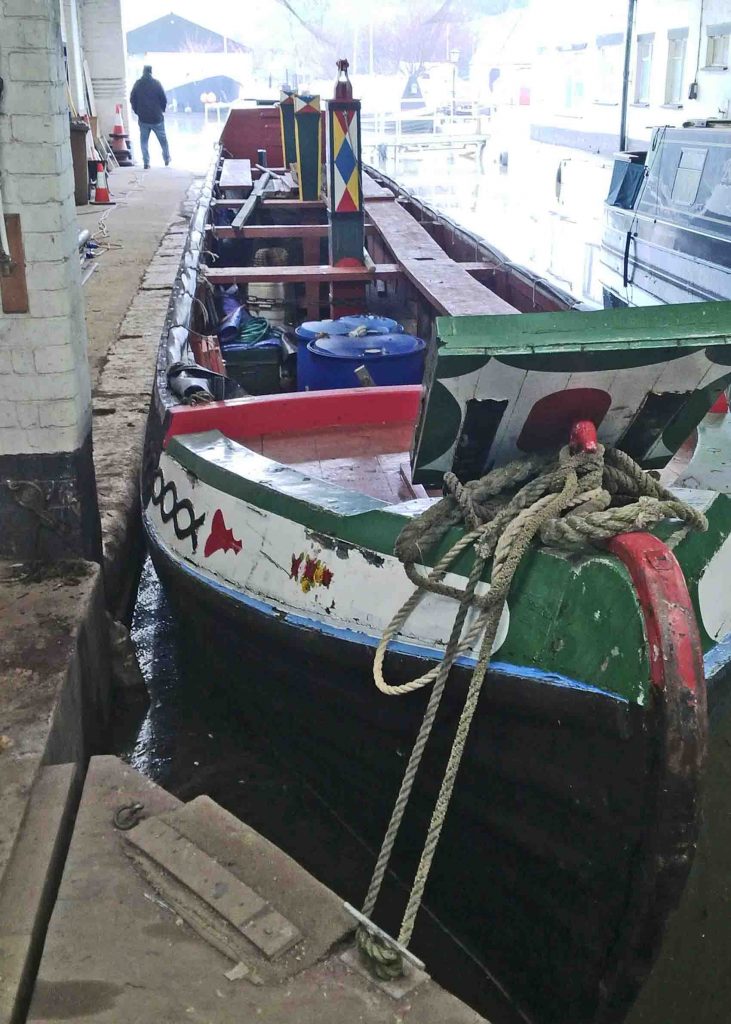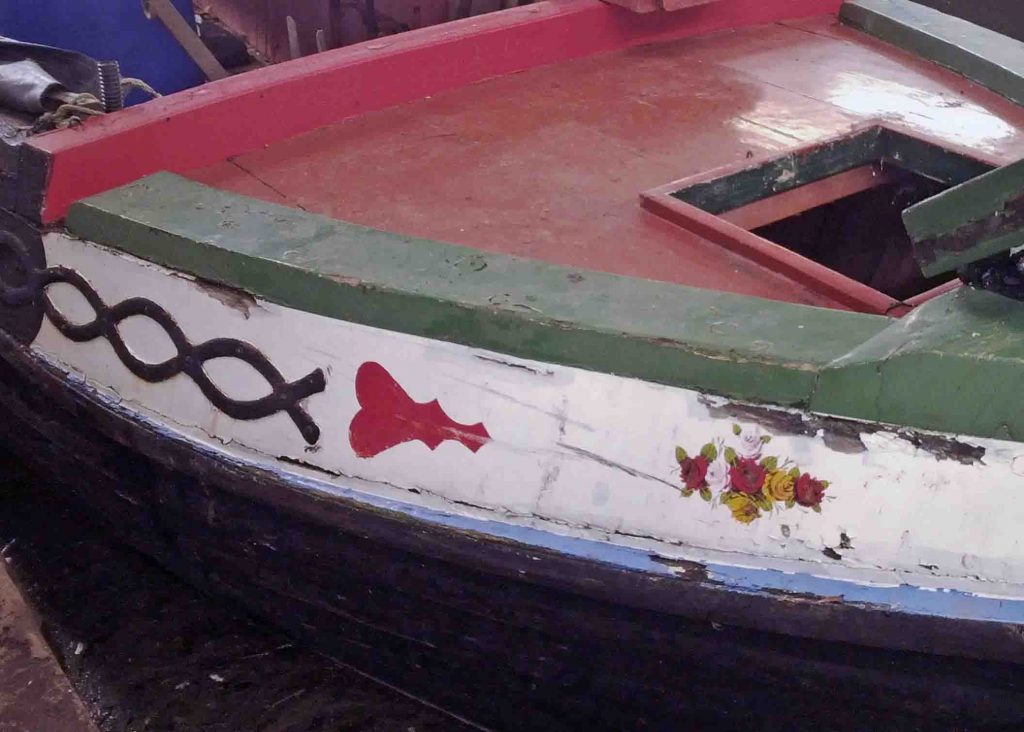 There are several bits of rot in the cants and top bends at the fore end, if Raymond can stay under cover, we'll have a chance to do some filling, rubbing down and undercoating ahead of Will Hewitt doing (at least some of) the repaint on the docking weekend on Saturday 7th and Sunday 8th April.
If you are able to help at the Docking Weekend please contact Diana at