Nutfield to the rescue at Alvecote!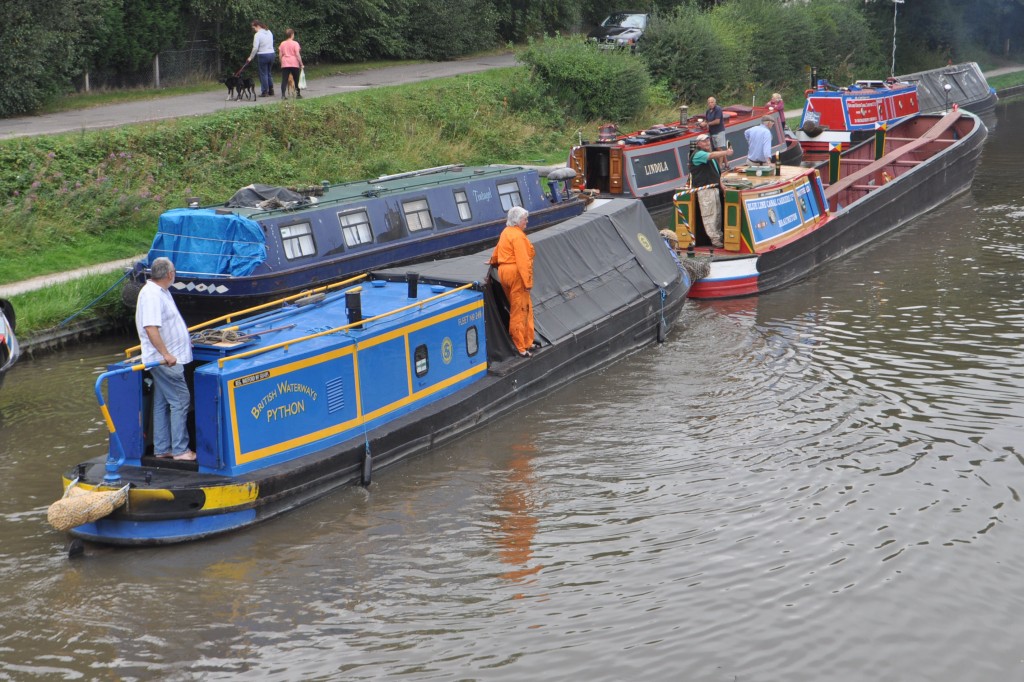 Here's an email from Robin Stonebridge, Chair of the Chesterfield Canal Trust Ltd, to Steve Miles, Chair of The Friends of Raymond (reproduced with Robin's kind permission):
Dear Steve,
Last weekend, our delightful but slightly ailing boat, Python, together with Jan and Dave Warsop, the resident crew for the weekend, received tremendous help from Nutfield and members of Friends of Raymond.
I am writing to thank you and your members who were at Alvecote when Python began taking on water for all the time and care you took to help Python, and for the tow to the dry dock at Grendon for remedial action. All of this not only took up your time and diesel, but also caused you to miss out on the winding competition.
I know that Jan and Dave were extremely thankful to your members for their help, but on behalf of the entire Trust I'd like to thank Friends of Raymond for all the assistance, so freely given, to Python and her crew last weekend.
Once again our sincere thanks and very best wishes to the members of Friends of Raymond who were about to help on the day.
Yours sincerely,
Robin Stonebridge
Chair, Chesterfield Canal Trust Ltd
See also the Chesterfield Canal Trust blog